Algeria Web Awards (AWA) is the first competition of web content promoting in Algeria !
AWA aims to recognize and promote the talent and effort of the best developers, designers and web agencies in Algeria.
Discover this year's new axis, categories, vote criteria and jury.
Four main axis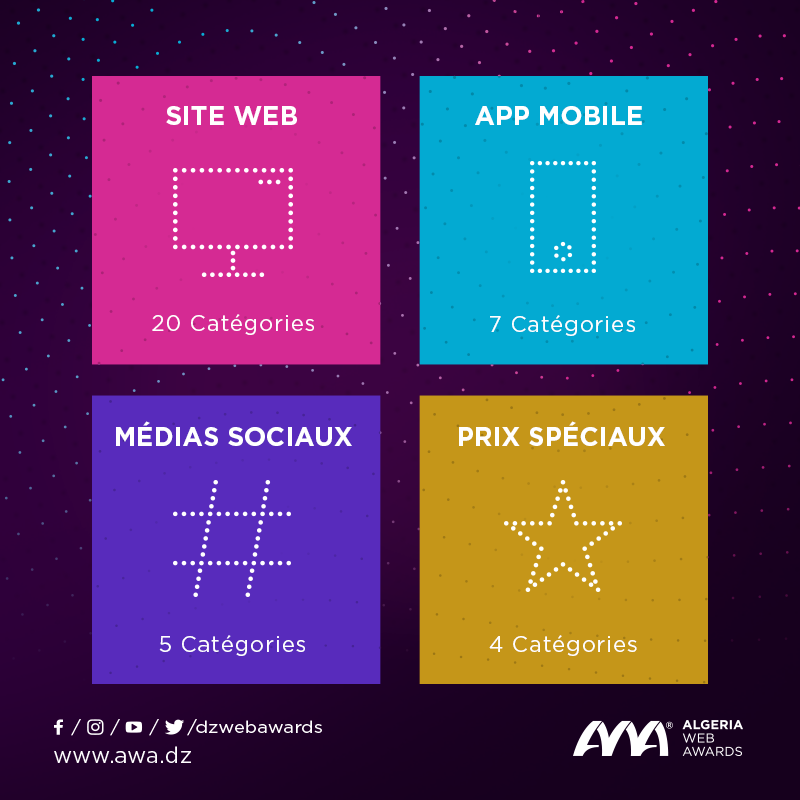 The categories of this edition has been reordered to four principal axis:
Websites: Algerian websites in over than 20 categories.
Mobile apps: Android, iOS, Windows Phone, BlackBerry and Other platforms in 7 categories.
Social media: Facebook pages, Twitter and Instagram accounts, Youtube channels.
Special prices: Some additional special categories such as Algerian Personality of the Year.
For more informations, visit the website:  http://www.awa.dz